The Renewable Thermal Collaborative is convening the first annual RTC Summit, the premier event dedicated to renewable thermal solutions. To be held virtually from November 9-10, 2020, the Summit is a unique opportunity to engage with RTC members and sponsors, and stakeholders from across the corporate, technology, finance, innovation, and policy sectors.
The conference will include a variety of panels featuring top experts and virtual networking opportunities to engage with other industry leaders. Highlights from the agenda will include in-depth discussions on: the state of the renewable thermal market, including barriers and opportunities; the federal policy landscape and what still needs to be done; current and emerging technologies, featuring various case studies from industry leaders.
Registration Fees
General Admission: $100
RTC Members and Sponsors: $50
All RTC members receive two complimentary tickets to the event. To claim your tickets, email Nicolette Santos at nicolette@dgardiner.com
The Thermal Energy Opportunity
Energy used for heating and cooling comprises approximately 50 percent of total global final energy demand and 39 percent of energy-related carbon dioxide emissions. In the United States, heating and cooling account for more than 25 percent of total energy use across residential, commercial, and industrial sectors at a cost of $270 billion annually. Despite its large energy and carbon footprint and its significant potential to reduce carbon emissions, the use of renewable energy for heating and cooling applications, including biomass, biogas, geothermal, landfill gas, renewable electrification, renewable hydrogen, and solar thermal, has received relatively little attention compared with renewable electricity.
The Renewable Thermal Collaborative
The Renewable Thermal Collaborative (RTC) serves as the leading coalition for organizations that are committed to scaling up renewable heating and cooling at their facilities and dramatically cutting carbon emissions. RTC members recognize the growing demand and necessity for renewable heating and cooling and the urgent need to meet this demand in a manner that delivers sustainable, cost-competitive options at scale.
The RTC members include manufacturers and state and local governments. The RTC sponsors are renewable thermal suppliers, producers, and professional service firms that provide important institutional support for the RTC's work to advance renewable thermal solutions for large customers.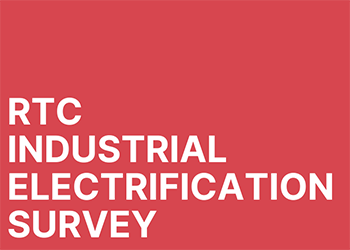 Industrial Electrification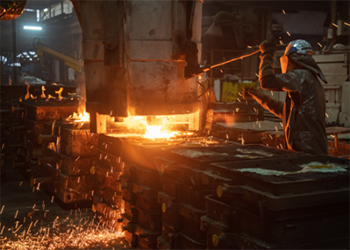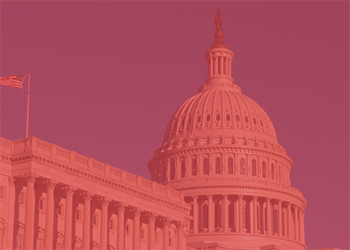 What people are saying
"The world already has great renewable electricity solutions but if we are to keep the warming of the planet below 2 degrees then we also need great renewable thermal solutions."
Barry Parkin, Chief Sustainability and Health & Wellbeing Officer, Mars
"The enormous task of tackling global climate change requires robust cross-sector collaboration. The Renewable Thermal Collaborative is an example of industry and local governments working together to address sustainable, efficient and renewable solutions to a large slice of emissions from heating and cooling that remain largely unaddressed."
Marty Spitzer, Senior Director, Climate and Renewable Energy, World Wildlife Fund
"Renewable energy is critical to Cargill's commitment to climate action across our global footprint. Over the last 10 years, we have doubled our use of renewables, reaching more than 100 locations around the world. We are eager to work with the Renewable Thermal Collaborative and our partners to advance dialogue, spark innovation, and drive scalable, market-based solutions."
Ruth Kimmelshue, Corporate Senior Vice President, Business Operations & Supply Chain, Cargill
"Given that heat is responsible for 39% of energy-related global carbon dioxide emissions and that much of that results from heating and cooling buildings and factories using fossil-fuel generated power, we at C2ES are very excited about the Renewable Thermal Collaborative and look forward to helping expand the conversation on low-carbon solutions."
Janet Peace, Senior Vice President, Policy and Business Strategy, Center for Climate and Energy Solutions
"Thermal demand in factories and buildings comprise such a large percentage of energy and fossil fuel use, and as a result it will be impossible to achieve long-term climate and energy goals without dramatically increasing the use of renewable heating and cooling. We are proud to support the founding members of the Renewable Thermal Collaborative to create a platform to convene manufacturing companies, state and local governments, and environmental organizations to address the significant role that thermal energy plays in energy and carbon footprints."
David Gardiner, President, David Gardiner and Associates
"The City of Philadelphia is proud to have committed to a transition towards 100% renewable energy. Given that heating and cooling make up such a large percentage of the energy consumption and carbon emissions for our city and many other cities, we see the Renewable Thermal Collaborative as an important piece of the puzzle to reach our ambitious climate and renewable energy goals."
Christine Knapp, Director of the Office of Sustainability, City of Philadelphia
"P&G has committed to delivering 30% of our energy from renewable sources by 2020. Organizations like the Renewable Thermal Collaborative will help create renewable sources that are sustainable, scalable and cost-competitive. Collaboration within the industry is critical to ensuring there are solutions available to meet this growing demand for renewable energy sources."
Jack McAneny, Director of Sustainability, Procter & Gamble