Check back here to learn about upcoming events hosted by the RTC.
Renewable Thermal Energy Storage: Opportunities to Accelerate Decarbonization of Industrial Heating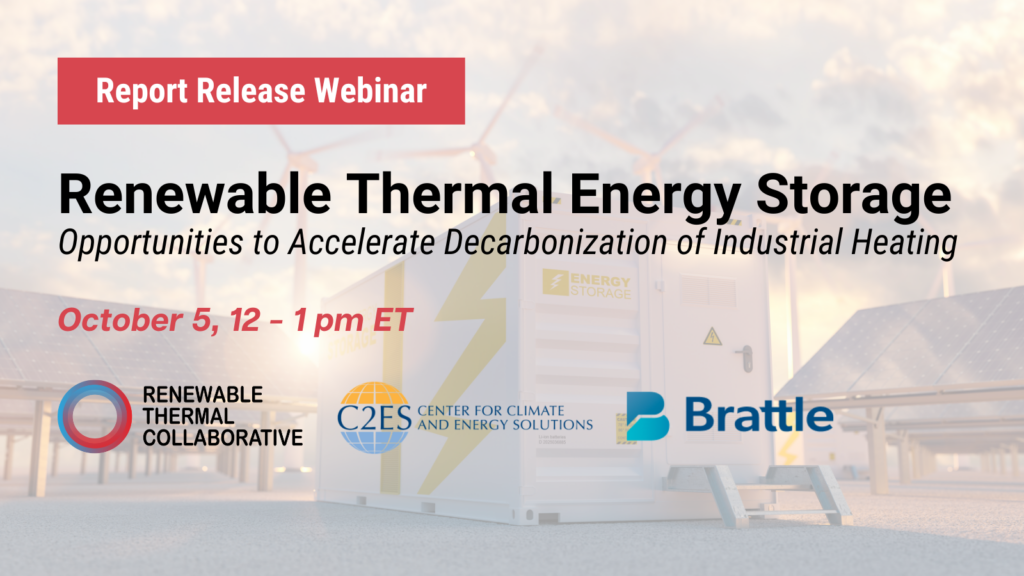 To better understand the potential benefits of and barriers to the use of renewable thermal energy storage (TES) for decarbonization, the RTC will publish the report "Renewable Thermal Energy Storage: Opportunities to Accelerate Decarbonization of Industrial Heating," prepared in partnership with The Brattle Group. The report finds that TES can be cost-competitive in much of the U.S. today, and that opportunity will likely grow along with the continued buildout of renewable electricity sources. Based on modeling as well as interviews with industrial energy buyers and TES developers, the report offers a clear view of use cases where TES will be most cost-competitive for industrial companies and makes recommendations for policymakers and electricity market operators to further unlock the technology by addressing regulatory barriers.
The RTC will release the report via webinar on October 5 at 12 pm ET.

Join the RTC community on October 19-20, at the Park Hyatt in Washington, DC for our fourth annual RTC Summit! The event will bring together large thermal energy buyers, renewable solutions suppliers, financiers, governments, and nonprofits committed to decarbonizing global thermal energy use.
This is the premier event worldwide focused on thermal energy decarbonization. Over two days, attendees will participate in panel discussions, present case studies, and connect through plenty of networking opportunities.
Thank you to our Summit sponsors: Absolicon, AJW, Alturus, Antora Energy, Armstrong International, AtmosZero, Bioenergy Devco, Brenmiller Energy, Coho Climate Advisors, CRB, Heliogen, Kyotherm, NextEra Energy Resources, Rondo Energy, TC Energy, and Vanguard Renewables. To learn more about event sponsorship, contact Alyssa Kagel at alyssa@dgardiner.com.
Thank you to our Program Committee: Colgate-Palmolive, Corning, Diageo, Lactalis, Nike, Proctor & Gamble, Roche, and the University of California.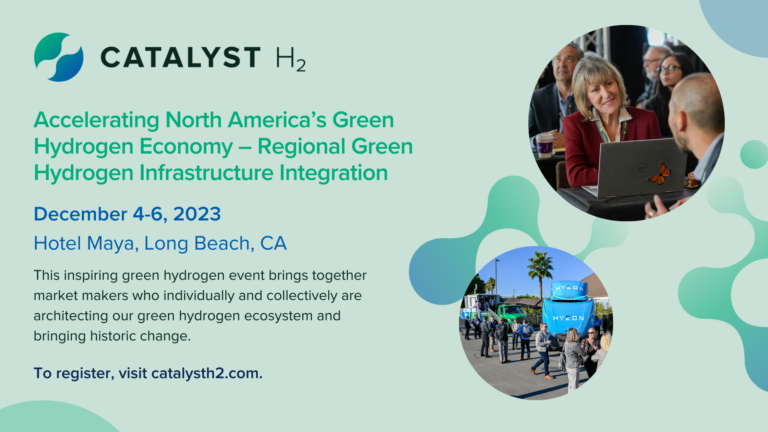 Green Hydrogen Coalition (GHC) is teaming up with Strategen to host the premier global green hydrogen event, Catalyst H2TM, in Long Beach, CA. This in-person event brings together market
makers to accelerate North America's green hydrogen (GH2) economy. Don't miss the opportunity to network with the GH2 ecosystem, including multi-sectoral buyers, investors, innovative technology and solutions providers, developers, policy makers, community leaders, and global movers and shakers.
In 2023, the RTC will continue hosting Community Calls, which are designed to support the collaboration and information-sharing that are fundamental to the RTC's work. The calls are open to all RTC members and sponsors.
The 2023 schedule is listed here, all calls take place from 11:00 a.m. ET – 12:00 p.m. ET. All members and sponsors will receive email invitations directly. Please reach out to Blaine Collison at blaine@dgardiner.com with any questions.
January 10, 2023
February 14, 2023
March 14, 2023
April 11, 2023
May 9, 2023
June 13, 2023
July 11, 2023
August 8, 2023

September 12, 2023
November 14, 2023
December 12, 2023