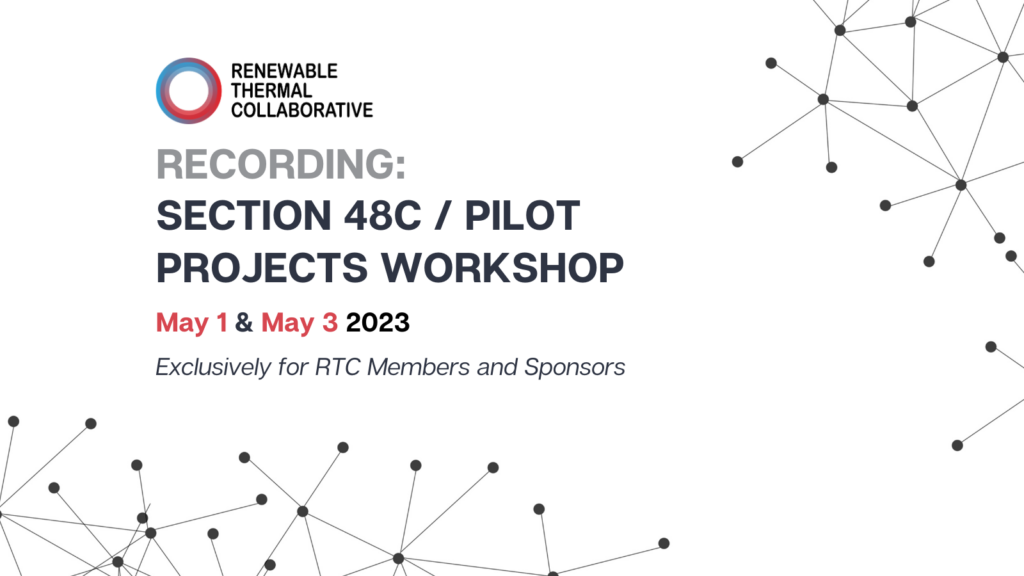 On May 1 and 3, the RTC hosted identical two-hour workshops to support RTC Members' industrial decarbonization pilot projects, especially those which could receive funding from Section 48C federal tax credits.
Each workshop featured:
Detailed information on Section 48C project requirements, presented by K&L Gates' Mary Baker.
Insights on how to access funding, including:


A deep dive into how to put together Concept Papers, presented by Guidehouse's Gaurav Hosur.
Best practices for writing a Community Benefits Plans, presented by the World Wildlife Fund's Carlos Clausell.
A walkthrough of an analysis, conducted by the RTC, to identify facilities which may be eligible for federal support reserved for Energy Communities, presented by David Gardiner & Associates' Oren Lieber-Kotz.

Curated networking between RTC members and sponsors around 48C-specific opportunities and overall pilot project partnerships. RTC Members (industrial energy buyers) chose a list of Sponsors (solutions providers) to meet with in consecutive, private, ten-minute meetings.
These workshops were open to RTC Members and Sponsors only. To join future workshops, join the RTC.