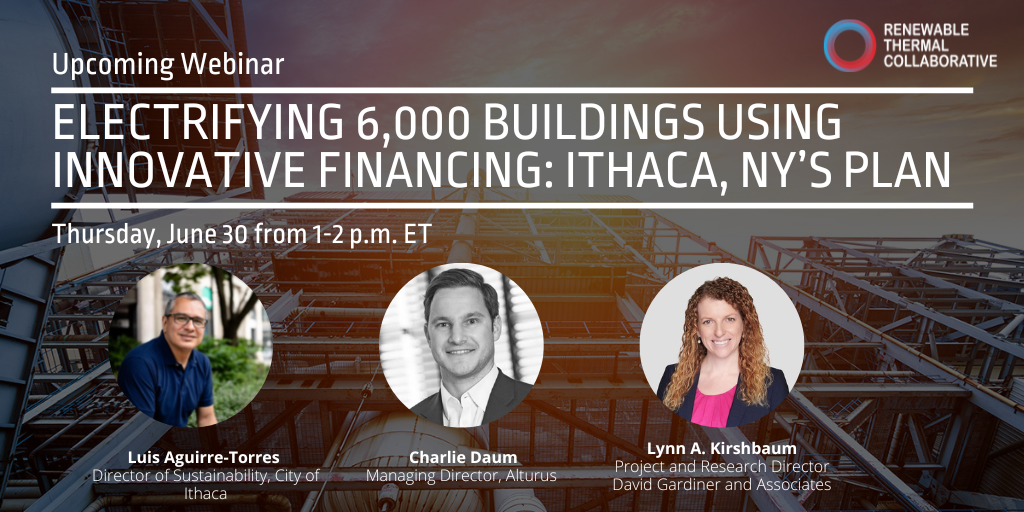 The City of Ithaca, NY has announced an ambitious plan to electrify 6,000 existing residential and
commercial buildings by 2030. Part of the City's Green New Deal, Ithaca is partnering with two unique
firms – RTC sponsor Alturus and BlocPower – to fund the entire effort.
Luis Aguirre-Torres, Director of Sustainability for the City of Ithaca, and Charlie Daum, Managing irector, Alturus, discussed how they've structured a replicable model to deploy energy efficiency, generation and other projects across a large portfolio of aging commercial buildings, while quickly accessing significant capital that will support rapid engagement and deployment. Lynn A. Kirshbaum of David Gardiner and Associates moderated this informative webinar.
View the webinar
Fill out the form below to access a recording of the webinar.
October 20 & 21 in Washington, D.C.