All information and material on this page were provided by Wilson Engineering Services, PC, a Renewable Thermal Collaborative sponsor. The Renewable Thermal Collaborative does not endorse any company or that company's products or services. This page is for educational and informational purposes only. If you have any questions, please contact Blaine Collison at blaine@dgardiner.com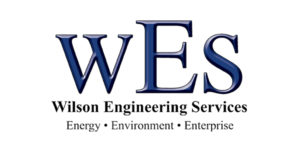 Addressing GHG emissions for thermal energy in a scalable, cost effective way is challenging.  Meeting this challenge requires a team with a deep understanding of an array of technical disciplines.  As a partner, WES offers a unique mix of experience in energy, engineering, renewable technologies, carbon accounting, RECs/offsets, and project implementation that provides value for clients as they address GHG impacts from their thermal energy use.  WES's broad system expertise spans: thermal and electrical system efficiency, waste heat capture, CHP (engines/turbines/steam/ORC), thermal chillers, biomass, biogas, solar thermal, geothermal, heat pumps, thermal REC compliance, carbon offsets and accounting. 
WES provides sustainable solutions for C&I clients, and offers a full suite of consulting services to support and execute all phases of planning, financing, and execution at both the programmatic and project levels.  WES partners with clients by providing renewable thermal consulting to execute a process for assessing thermal demands, reviewing processes/waste streams, reducing energy use, driving down required thermal quality (temperature) where viable, and then identifying and implementing renewable solutions.  WES uses a flexible partnership approach to collaborate across all levels of a client's organization and ensure the implementation of sustainable solutions that focus on operational productivity and function.
Visit us online here. 
Dan Wilson, PE, Vice President
Email Address: renewablethermal@wilsonengineeringservices.com
704-940-1867