All information and material on this page were provided by U.S. Gain, a Renewable Thermal Collaborative sponsor. The Renewable Thermal Collaborative does not endorse any company or that company's products or services. This page is for educational and informational purposes only. If you have any questions, please contact Blaine Collison at blaine@dgardiner.com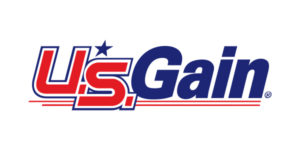 U.S. Gain, a division of U.S. Venture Inc., is a leader in development and distribution of sustainable energy solutions for the transportation and energy markets. Over the course of just 10 years, we've diversified to become vertically integrated in all aspects of the energy supply chain, enabling access to the cleanest fuel and renewable energy, at the best value.
U.S. Gain has recognized the growing demand for sustainable solutions within the thermal sector, and we are helping customers fulfill that through utilization of renewable natural gas. Being an emerging market, U.S. Gain is here to help you understand how switching to renewable natural gas for your thermal applications can fit within your existing portfolio with minimal infrastructure modifications – especially if you are already using natural gas. Further, we can guide you through supply contracts: ensuring they are tailored to help you achieve both your operational needs and decarbonization goals. As further advancements are made, our team is continually assessing how value can be derived to aid you in your sustainability efforts.
Stephanie Lowney, Director of Marketing and Innovation
Email Address: slowney@usgain.com
920.381.2190