All information and material on this page were provided by Heliogen, a Renewable Thermal Collaborative sponsor. The Renewable Thermal Collaborative does not endorse any company or that company's products or services. This page is for educational and informational purposes only. If you have any questions, please contact Blaine Collison at blaine@dgardiner.com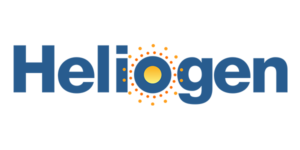 Heliogen is a renewable energy technology company focused on decarbonizing industry and empowering a sustainable civilization. The company's concentrating solar energy and thermal storage systems aim to deliver carbon-free heat, steam, power, or green hydrogen at scale to support round-the-clock industrial operations. Powered by AI, computer vision, and robotics, Heliogen is focused on providing robust clean energy solutions that accelerate the transition to renewable energy, without compromising reliability, availability, or cost.
For more information about Heliogen, please visit heliogen.com.
130 W Union St. Pasadena, CA 91103
Email Address: sales@heliogen.com