All information and material on this page were provided by Rondo Energy, a Renewable Thermal Collaborative sponsor. The Renewable Thermal Collaborative does not endorse any company or that company's products or services. This page is for educational and informational purposes only. If you have any questions, please contact Blaine Collison at blaine@dgardiner.com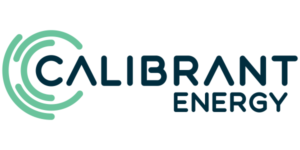 Calibrant Energy is the partnership of two of the world's most respected and innovative companies in energy technology and the energy transition: Siemens' Smart Infrastructure (SI), and Financial Services (SFS) groups and Macquarie's Green Investment Group. Calibrant Energy will help clients realize their unique vision for energy transformation through the design and delivery of fully integrated and managed Energy as a Service Solutions (EaaS) with no up-front capital investment or operational and performance risk to the clients, which include corporate and industrial clients, as well as municipalities, universities, schools and hospitals.
Calibrant's technologies will include solar, integrated solar-battery solutions, hybrid systems, standalone batteries, microgrids, combined heat and power, and centralized heating and cooling infrastructure upgrades. These solutions can help organizations control their carbon footprint and meet the need of an "always-on" economy that requires 24/7 resilient operations. Siemens' and Macquarie's cumulative insight and financial backing paired with the depth and breadth of product offerings allow Calibrant Energy to provide solutions that can be delivered quickly and scaled to meet a client's needs over time.