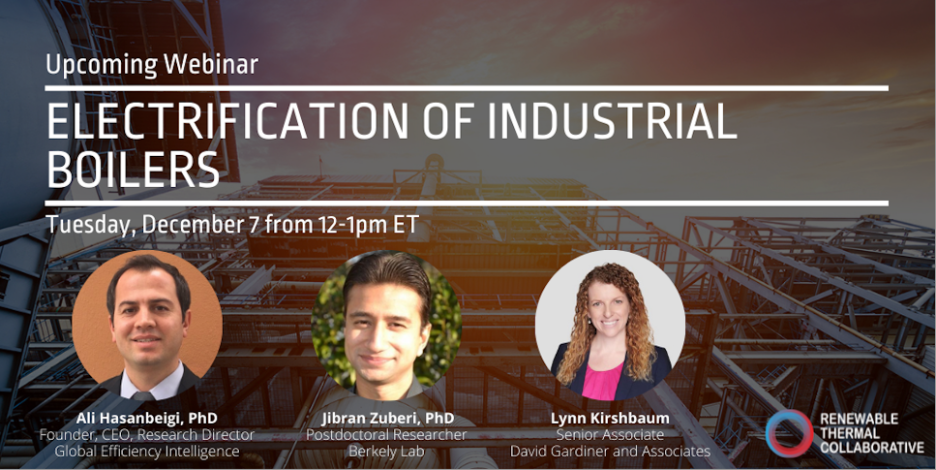 Lawrence Berkeley National Laboratory in collaboration with Global Efficiency Intelligence has conducted a comprehensive techno-economic analysis of electrification of industrial boilers. The study analyzes the electrification of boilers in all industrial subsectors in the U.S. and all 50 states, separately. The report presents the detailed methodology and results for energy saving, GHG emissions reduction, and costs (abatement cost curves) for industrial boilers electrification in different industries and states. The report also discusses policy implications and action plans by different stakeholders for boiler electrification in U.S. manufacturing.
In this webinar, Dr. Ali Hasanbeigi from the Global Efficiency Intelligence and Dr. Jibran Zuberi from Lawrence Berkeley National Laboratory will present their analysis and key findings of this study and will answer questions from the audience.
Their report will be released later this month.
The webinar will take place on Tuesday, December 7, from 12-1 pm ET
Click here to register.