Renewable Thermal Collaborative Summit 2020
Join us on March 18-19 in Washington, DC
The RTC will convene the first annual RTC Summit, the premier event dedicated to renewable thermal solutions. To be held in Washington, DC at the Evening Star Building, the event is open to RTC members and sponsors; industrial, institutional, and commercial thermal energy users; technology providers and developers; utilities; service providers; policymakers, and any other stakeholders engaged on renewable thermal solutions, technologies, and markets.
Registration is limited; register below now to guarantee a spot.
Thanks to Our Members and Sponsors
The Summit is convened by the members and sponsors of the RTC, including:
Thanks to our event sponsors:
Agenda Overview
The agenda will be updated here as it is finalized. 
Day 1: March 18
1:00p Check in Begins
1:30p – 2:00p Opening Plenary
Welcome and Introductions
Buyers' Perspective: State of the Renewable Thermal Market
The RTC's Vision for 2020 and Beyond
Speakers:
Lisa Drake, Director of Sustainability Innovation, Stonyfield
Steve Skarda, Global Climate and Energy Leader, Procter & Gamble
Winston Chen, Renewable Energy Manager, Mars, Inc.
2:00 – 2:45p Assessing Renewable Thermal Market Barriers and Opportunities
Group Discussion Facilitators:
David Gardiner, President, David Gardiner and Associates
Marty Spitzer, Senior Director, Climate and Renewable Energy, World Wildlife Fund
2:45 – 3:30p Technology Deep Dive: Renewable Natural Gas and Power-to-Gas
3:30 – 3:45p Break
3:45 – 4:30p Technology Review: The State and Potential of Renewable Thermal Technologies
4:30 – 5:15p Afternoon Keynote: Financing, and a Vision to Renewable Hydrogen
Speaker: Jigar Shah, Co-Founder and President, Generate Capital Inc.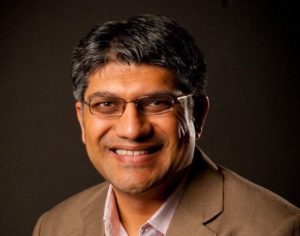 5:15 – 6:15p Onsite Reception; open to all
6:45p RTC Member-Only Event: RTC Members and Sponsors Offsite Dinner
Day 2: March 19
8:15 – 9:00a Continental Breakfast
9:00 – 10:00a Accelerating Renewable Thermal through Policy: What's in Place, What's Working, and What's Needed?
10:00 – 10:15a Break
10:15– 11:15a Market Approaches, Tools, and Instruments: Developments from the Field
11:15 – 12:00p Closing Plenary: What Have We Learned and What's Next?
Speakers:
Kevin Rabinovitch, Global VP Sustainability, Mars, Inc.
Kaitlin Vernon, Global Project Manager, Corporate Environmental Strategy, Novo Nordisk
12:00p Conclude
12:30-2:30p RTC Member-Only Event: Steering Committee Meeting
Register
| | |
| --- | --- |
| RTC Members and Sponsors | $400 |
| Thermal Buyers | $500 |
| Utilities, Trade Associations, Developers, Service Providers | $750 |
| Government, Education, NGO | $250 |