Renewable Thermal Collaborative Summit 2020
In light of multiple participating organizations imposing COVID-19-related travel restrictions, the likelihood of additional travel restrictions, and concern for public health, the Renewable Thermal Collaborative Steering Committee, along with David Gardiner and Associates, the Center for Climate and Energy Solutions, and the World Wildlife Fund—the RTC's co-conveners—have decided to reschedule the RTC Summit.
We hope that by announcing plans to reschedule now, we're providing maximum ability for attendees to adjust their travel plans. We apologize for any inconvenience this may cause.
With over 90 people from multiple sectors registered or on the waiting list for the event, we were at capacity.  Obviously, there is growing interest in this important set of issues and opportunities, and we hope that all of you will be able to join us on the new dates. 
It will take a bit of time to reschedule the event. Beyond checking calendars, we need to let the public health issues resolve so that we're not facing this same challenge again.  
We're confident that everyone here shares our goals of providing a maximum-value event to our attendees while simultaneously safeguarding everyone's health and well-being. We believe postponing the Summit allows us to do that.  
Thank you for your interest in the RTC Summit and for your patience as we sort through the details of this adjustment. Please don't hesitate to contact our team with any questions at info@renewablethermal.org. 
Join us on March 18-19 in Washington, DC

(new dates to be determined)
The RTC will convene the first annual RTC Summit, the premier event dedicated to renewable thermal solutions. To be held in Washington, DC at the Evening Star Building, the event is open to RTC members and sponsors; industrial, institutional, and commercial thermal energy users; technology providers and developers; utilities; service providers; policymakers, and any other stakeholders engaged on renewable thermal solutions, technologies, and markets.
Thanks to Our Members and Sponsors
The Summit is convened by the members and sponsors of the RTC, including:
Thanks to our event sponsors:
Agenda Overview
The agenda will be updated here as it is finalized. 
Day 1: March 18
(new date TBD)
1:00p Check in Begins
1:30p – 2:00p Opening Plenary
Welcome and Introductions
Buyers' Perspective: State of the Renewable Thermal Market
The RTC's Vision for 2020 and Beyond
2:00 – 2:45p Assessing Renewable Thermal Market Barriers and Opportunities
2:45 – 3:30p Technology Deep Dive: Renewable Natural Gas and Power-to-Gas
3:30 – 3:45p Break
3:45 – 4:30p Technology Review: The State and Potential of Renewable Thermal Technologies
4:30 – 5:15p Afternoon Keynote: Financing, and a Vision to Renewable Hydrogen
Speaker: Jigar Shah, Co-Founder and President, Generate Capital Inc.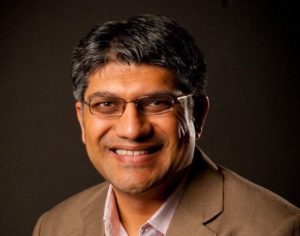 5:15 – 6:15p Onsite Reception sponsored by WGL; open to all

6:45p RTC Member-Only Event: RTC Members and Sponsors Offsite Dinner
Day 2: March 19
(new date TBD)
8:15 – 9:00a Continental Breakfast
9:00 – 10:00a Accelerating Renewable Thermal through Policy: What's in Place, What's Working, and What's Needed?
10:00 – 10:15a Break
10:15– 11:15a Market Approaches, Tools, and Instruments: Developments from the Field
11:15 – 12:00p Closing Plenary: What Have We Learned and What's Next?
12:00p Conclude
12:30-2:30p RTC Member-Only Event: Steering Committee Meeting
Register
| | |
| --- | --- |
| RTC Members and Sponsors | $400 |
| Thermal Buyers | $500 |
| Utilities, Trade Associations, Developers, Service Providers | $750 |
| Government, Education, NGO | $250 |
Note that we have reached capacity for this event. If you are interested in being added to the waitlist, email info@renewablethermal.org.