All information and material on this page were provided by Archaea Energy, LLC, a Renewable Thermal Collaborative sponsor. The Renewable Thermal Collaborative does not endorse any company or that company's products or services. This page is for educational and informational purposes only. If you have any questions, please contact Blaine Collison at blaine@dgardiner.com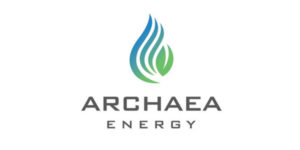 Archaea Energy is Redefining Renewable. With a mission to be the RNG industry leader, Archaea has built an experienced team that is unmatched in RNG technology, project development, and operations.
Founded in 2018, Archaea Energy, LLC, is a private equity-backed nationwide developer of RNG opportunities. Archaea has the most experienced team in biogas development with a resume of over 100 completed projects. It has sourced, developed, owned, and operated RNG production plants since its inception and currently has projects that will produce over 10 million MMBTU of RNG per year when completed, including the largest RNG plant in the world. RNG produced at Archaea's plants is directed toward investment-grade partners who are interested in long-term / fixed-price offtake agreements, including the largest state university system in the country. Archaea's headquarters are in Canonsburg, Pennsylvania. Archaea is privately held.
Visit us online here. 
Bill Keller, Director of Sales & Marketing
Email Address: wkeller@archaea.energy